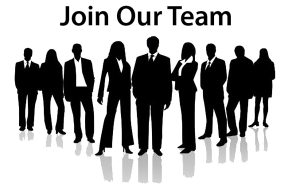 IF YOU ARE A GOAL DRIVEN, FULLY CHARGED INDIVIDUAL WHO IS HONEST AND HARD WORKING, WE NEED YOU!!!!
At Home-Pedia, we offer you much more than your average Real Estate company. Lots of Real Estate companies urge you to join their company and when you do, you get nothing in return. At Home-Pedia we will help you through out your career with us. Unlike many Real Estate companies, Home-Pedia will not only help you generate leads, but we will also help you pay for your advertisements. When you work for us, you are not by yourself. We are always by your side. Along with many other perks, Home-Pedia offers a great split, and you will have around the clock access to our managing brokers for any of your questions or concerns. Our Brokers are full time brokers who are always current on all the important real estate issues.
The main foundation of Home-Pedia is honesty, hard work, and quick response time. Our Philosophy is that, there is no such thing as "I'll get to it later". There is an urgency to meet our clients needs with the utmost care and honesty. At Home-Pedia, there is this drive to take care of what needs to be done and not delayed. If you feel that you meet those important qualifications and would like to join our team please fill the form below.