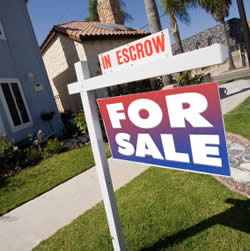 Buying a house can be very challenging if you don't understand all the elements of the process. One of the important things is the Escrow Process, which is also called closing. Escrow occurs between the time a seller accepts the purchase agreement and the buyer gets the key to the house. Allow me to go over the process with you in a 10 step format.
Go into Escrow/under contract and open an escrow account.
Once both parties have signed a mutually acceptable purchase agreement, the agent will collect the earnest money check and deposit it into an escrow account with the escrow company specified in the purchase agreement. Escrow company acts as a neutral third party to collect the required funds and documents involved in the closing process.
Bank Appraisal
The bank providing the mortgage will do it's own appraisal of the property (usually the buyer pays for)to protect it's financial interests in case it needs to foreclose on the property. If the appraisal comes in lower than the offered price, the lender will not give you financing unless you are willing to come up with cash for the difference or the seller lowers the price to the appraised amount.
Secure Financing
You should already have been preapproved for a mortgage at the time your purchase agreement was accepted. Once you give your lender the property address, it will prepare a good faith estimate, or a statement detailing your loan amount, interest rate, closing costs, and other costs associated with the purchase. You may want to negotiate the numbers on this document before you sign it. Once you have your written loan commitment, it's time to remove the financing contingency in writing.
Approve the Seller's disclosures
During this step, you should receive written notification of any obvious problems that have already been identified by the seller or the seller's agent.
Home Inspection
A home inspection is not required when purchasing or selling a home but it's a good idea to have one done if you are purchasing. For a couple of hundred of dollars, a professional home inspector will tell you if there are any dangerous or costly defects in the home. If there are issues, then you can have the seller either fix them or credit you depending on your loan type or you can back out of the purchase contract. Remember that if your purchase contract says, "as is" then you will not be able to negotiate or back out unless there is a inspection contingency in writing. You also want to do a termite inspection to make sure there are no termites, carpenter ants, or any other such pest. Its also a good idea to get an environmental inspection done to check for toxins in the home such as mold and asbestos. Any of mold and asbestos problems can mean serious health hazards and may be expensive to fix.
Hazard Insurance
This hazard insurance includes homeowners insurance. You will be required to have homeowners insurance until your mortgage is paid off. Choose your own insurance company and shop around to get the best rate.
Get the title report and title insurance
These things are required by the lender anyway, but you would want these too. The title report makes sure that the title to the property is clear, meaning that there are no liens on that property and that on one else but the seller has a claim to any part of it. Title insurance protects you and the lender from any legal challenges that could arise later is something didn't show up during the title search. If there is something wrong with the title then the seller would need to fix that before the sale can proceed to close.
Final Walk-Through
Right before closing, it is a good idea to do one final walk through of re-inspecting the property. You want to make sure that no new damage has occurred and that the seller has left the specific items that he agreed in the purchase contract to leave for you.
Review the HUD 1
One day before closing you will receive an HUD-1 form, compare that to the good faith estimate you signed earlier along the process. Both documents should look very similar.
If they do not look similar then check for unnecessary, unexpected or excessive fees as well as mistakes.
Close Escrow
The closing process requires a ton of paperwork that you will be required to sign. Take your time in reading all that paperwork and make sure you understand it. The seller will have to sign paper as well. After all the papers are signed then the escrow officer will prepare a new deed naming you as the property's owner and send it to the county recorder.
Remember that your agent at Home-Pedia will help you thru this entire process, so don't be too concerned if you don't understand every detail. Your agent at Home-Pedia will make sure that you are aware of everything and if you have any questions or don't understand our agent will be right by your side to help you understand every detail.