WHAT IS A SHORT SALE?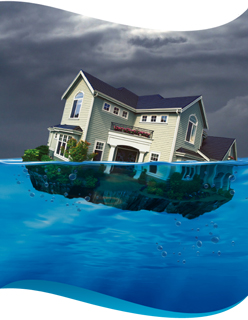 A short sale is a real estate transaction in which the bank or lender agrees to let the homeowner sell his/her home for less than their loan amount. Sometimes when a short sale occurs the sellers do not need to pay back the difference between what they owe and the proceeds of the sale.

With the help of one of our educated and experienced real estate agents, a short sale transaction is very manageable and you can get a great deal on your purchase, or if you are selling due to a possible foreclosure than a short sale can be the best outcome in a bad situation.

Short sale can prove to be both beneficial to the seller and the buyer. Sellers would be able to avoid a foreclosure and protect their credit from the harder hit of a foreclosure and the buyers would receive a good price for the home.

The term short sale can be a little misleading as far as time is concerned. A short sale takes longer for the transaction to be completed than a normal traditional sale. There are several things to consider that may prolong the time in which a transaction may actually close. A short sale needs to be first approved by the bank. Having a great real estate agent can prove to make the process much easier and sometimes faster depending on all the contacts they may already have established with the lenders. Some of the things that can prolong the sale of a short sale are complications such as, a second lender who may not agree to the terms set between the primary lender and seller. Mortgage insurance can be an issue because the insurance company will need to approve the transaction, and if there are any liens on the property then those need to be taken care of before the transfer of the property takes place. If it's a government loan then the government would be involved in the approvals, and lastly if there are any HOA fees that have not been paid, and need to be settled. Your real estate agent can help find a plan to take care of these issues.

None the less, working with an experienced agent who understands how short sales work can save you a lot of time and stress if any of the above situations do come up. Our experienced agents at Home-Pedia can help to resolve those situations.

When buying a short sale home remember the following: Get an experienced agent, get pre-qualified for a mortgage, do a home inspection so that you will know what to expect. Be sure that the home is worth you buying it, because the lender will not pay for any repairs. Send your documents to the lender, and lastly keep in mind that this may take longer than a normal sale, so be patient.

If you are planning on short selling your home, then you'll want to make sure that you have submitted the proper paperwork to the lender for an approval to short sell. Your agent can help you with the proper paperwork that is needed. Remember the benefits of a short sale is that there is a less severe hit on your credit history than a foreclosure would cause. You can continue to live in your home until it sells, and sometimes banks even offer you an incentive for short selling, such as help with expenses for moving and expense of selling.