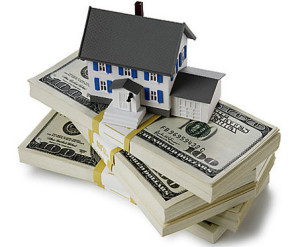 Mortgage is basically a loan for a home wherein the property itself is used as collateral.

The process for a mortgage is a some what of a lengthy process and it can take a month or more to process the loan.

Your real estate agent at Home-Pedia can help you find a reputable mortgage professional who can help you through the process.

Getting approved for a loan before you begin your search for a home will be a great thing to do. Having a loan approved gives you greater advantages when it comes time to purchase your home.

Have the following documents ready for the lender:

Federal tax returns for the last two years

W2 for the last two years or 1099


Bank Statements for the last two months

Proof of income and recent pay stubs

Proof of assets

Your current debt information

And your down payment source

You want to determine how much you can afford to spend on your home, there are calculations to help you determine that amount. The 28/36 rule is used often. This is a rule that is an established benchmark used by lenders to determine how much credit to offer you. Your real estate agent at Home-Pedia can help you figure that amount out.

You will need to put a DOWN PAYMENT. Down Payments for homes can vary from 3.5 to 20 percent of the purchase price, and this is usually dependent on the type of loan that you are eligible for.

TYPES OF MORTGAGES

There are several types of mortgages, and the following will explain each kind.

Fixed-Rate Mortgage

With a fixed-rate mortgage, your interest rate and principle amount will stay the same for the entire term of the loan. Meaning every month you will have the same amount of payment due until the loan has been paid off.

Fixed-period Adjustable-Rate Mortgage

This type of mortgage offers a fixed-period, which is an adjustable-rate mortgage featuring an initial fixed interest rate period, typically of 3,5,7, or 10 years. After the fixed rate term expires than the interest rate becomes adjustable for the remainder of the loan term.

GOVERNMENT LOANS

FHA Loans

These type of loans are helpful to individuals who do not have the 20% down payment. FHA loans typically require you to pay mortgage insurance, which is called the MIP (Mortgage Insurance Premium)

VA Loans

VA loans are offered by VA-approved lenders and are insured by the Department of Veterans Affairs. To qualify for such a loan, the individual must be or have been a member of the U.S armed forces or a current or surviving spouse of one. This type of loan can significantly lower the down payment, and you can get lower interest rates on your loan.