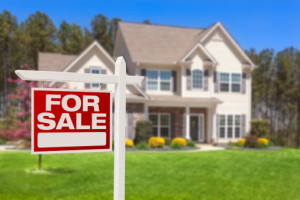 Selling your home can be challenging, but there are things you can do that can make it fairly simple to sell your home.  The following are a few things that you can do to sell your home faster.

1.  The first thing you might want to do is make your home appealing right from the start, that means making the house look presentable from the outside.  Its called Curb appeal.  Then De-Personalize your home on the inside.  Many buyers would like to picture your house as theirs, but if there are pictures or other personal belongings that mark it as your home then it might be harder for them to visualize it as theirs.

2.The next  important thing that you should do is clean out all the clutter.  If anything is out of place, put it in the right place. Pick up the kids toys, clean up clothing lying around.  If the counter top in the kitchen if flooded with stuff remove those items, wash any dirty dishes from the sink and place them where they belong.

3. If anything in the house needs fixing or repairing, repair those items and bring the house to good condition.  If the walls need painting, carpet needs cleaning, or any other item that needs addressing then do take care of those items.

4. Meet with your Home Pedia agent so that you can determine the marketing plan of the sale, possible price of sale, type of listing that you will have with the agent, and any other questions or concerns you might have in regards to the sale of your home.

5.When showing your home to perspective buyers make sure that your home is conveniently available for them to see.  Try to work with your prospective buyers schedule because they might not have another time to come and see your home, and that means you can risk having your home sold sooner and for a better price.  Make sure there is good lighting available, and it smells nice and clean.  If your home is not available for them to see then they might just pass on your home and chose another.

6. When selling, make sure you are ready to move. Plan your move as soon as you decide to sell your home.  You might also want to make agreements with buyers about a moving date and date of possession. Sort through your current personal belongings and start tossing things that you are not using and do not plan to take with you.  Pack early, anything that you will be not using have it packed away.  And most importantly, label every box so that if you need anything before you move it will be easy to find.

7. And, remember when selling a property the closing of the sale begins when you have accepted an offer.  Prior to closing all conditions of the sale must be met.  A title company will be hired to check for any recorded documents that affect the deed of the property, such as liens, covenants, restrictions, tax assessments and etc.  A preliminary report will be provided and after all conditions of the sale are met then all parties will agree to sign closing documents.  Once all the closing documents have been signed then  those documents will be notarized and sent to the lender, then the funds will be released, and lastly the sale will be recorded at the local recorder's office.